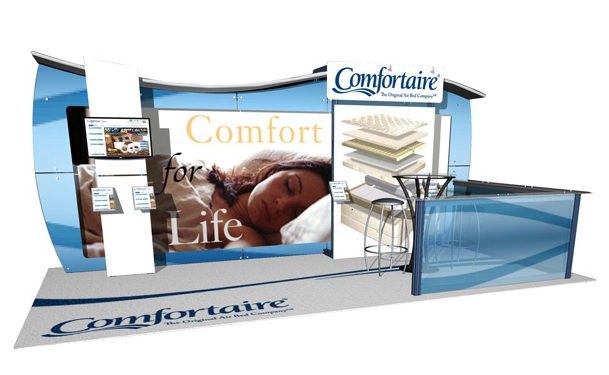 The 10ft x 20ft Nomadic Design Line from Thompson Kerr Displays, offers you what other single lines don't, presentation innovation. It is a philosophy merging everything you''ve ever wanted in a trade show display with everything you've ever needed in an exhibit booth display.
Our evolved system integration fuses the individual strengths of diverse product lines, pop-up, laminated panel, extrusion, truss and tension fabric, into one portable display solution.
⁃ Grasp the opportunity to capitalize on your trade show or convention investment by making Design Line work specifically for you.