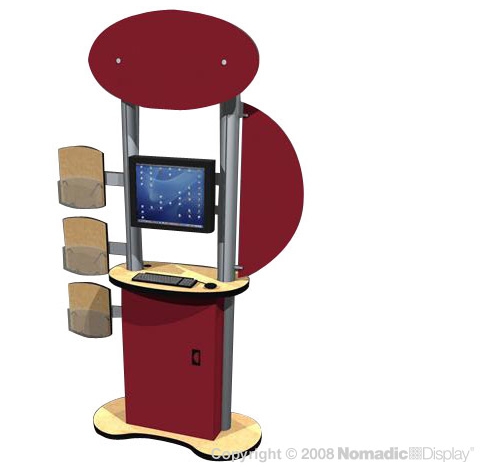 Thompson/Kerr marketing kiosks are excellent tools for interacting with your target audience. Take your show on the road and promote your product or service in trade shows, retail environments, public spaces, special events or the exhibition floor.
Kiosks enable marketers to blend strong branding, digital signage, interchangeable graphics, product display and lockable storage into a unique solution.
Messaging can be dynamically changed through digital content or new graphics and functionality can be added or adjusted with accessories such as shelving and lighting. Because they are constructed of modular components, our trade show kiosks can also be reconfigured to suit different demands.